Bible Sprout is your guide to the top Christian Bible study resources on the web. We're focused on providing the best information about Christianity. We serve by compiling valuable biblical content in the form of Bible questions, study resources, blog articles, and more. It's our goal that Bible Sprout users have answers to the questions that the world will ask them, helping people grow in their faith.
"But in your hearts revere Christ as Lord. Always be prepared to give an answer to everyone who asks you to give the reason for the hope that you have. But do this with gentleness and respect." – 1 Peter 3:15 (ESV)
Bible Sprout was founded by Bible-passionate Christians with a mission to educate and strengthen Christians. Our founders have a diverse background but all have one thing in common:
Our Beliefs
We believe in the God of the Bible and in salvation through Jesus Christ alone.
We believe in one God, the creator and sustainer of the entire universe.
We believe that Jesus Christ is God, self-existent and eternal.
We believe the Holy Spirit is God, self-existent and eternal.
We believe the Bible – both the Old and New Testaments – is divinely inspired.
We believe sin is part of man's very being and separates us from God.
We believe that because God is merciful and loving, He desires a relationship with us.
We believe that Jesus Christ, willingly died upon the cross to pay the penalty of our sins, and defeated death through His resurrection.
Testimonials
Exclusively From Top Christian Leaders
"I pray that the ministry of Bible Sprout would be successful, and God would use it to bless many people."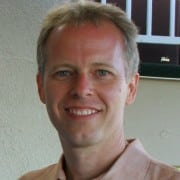 "Bible Sprout is a fresh Bible study resource with the perfect variety of study materials, which enables quick, easy, and thoroughly access to the Word of God making it a great blessing to everyone."